The all-new Audi A4L brings in relaxed enjoyment along with the carefully built 2.0 TFSI ® engines, new MLB EVO platform, and a completely strong sporty dimension. It provides proper feeling and understanding far beyond what it looks like. Also, the new and improved integrated side waistlines, shard & hard body lines give a majestic look to the beast.
Performance and specifications:
The quattro permanent all-wheel system with traction control effectively monitor the traction on all wheels, making such that all four wheels at all time have enough power to minimize the effect of oversteer and understeer while around a fast corner. Depending upon the model you choose, the 1.4 To 2.0-liter turbocharged engine provide the max output of 110 to 185 kW (PS) with 250 to 370 newton meter of torque per RPM. With the dry weight of over 1.5 ton, it can reach 0- 100kph in 9.4s in the low-end model to 5.9s in the most high-end model reaching up to speed of 250 kilometer per hour. The 7-speed S-tronic transmission grantees accurate shift and power in every gear. Mileage might not be issue for the people who can afford an Audi but from an environmental perspective it has very low carbon foot print with mileage of almost 14 km per liter and the tank capacity is 58 liter giving you sufficient range for a long drive. Also, the ground clearance of 107 mm assures worry free travel though the nasties road and bumper. Some other standard feature it offers are Electronic Stabilization, Seat belt monitor, Wheel bolts with anti-theft lock, 4-way lumbar support, Suspension absorption for rough road, tire pressure monitoring system and many more. The new Audi A4L also carries smart computers that provides side assist, measuring the speed and distance difference any vehicle on the rear side it flashes LED in the area of the rearview mirror to alert the driver about the incoming danger.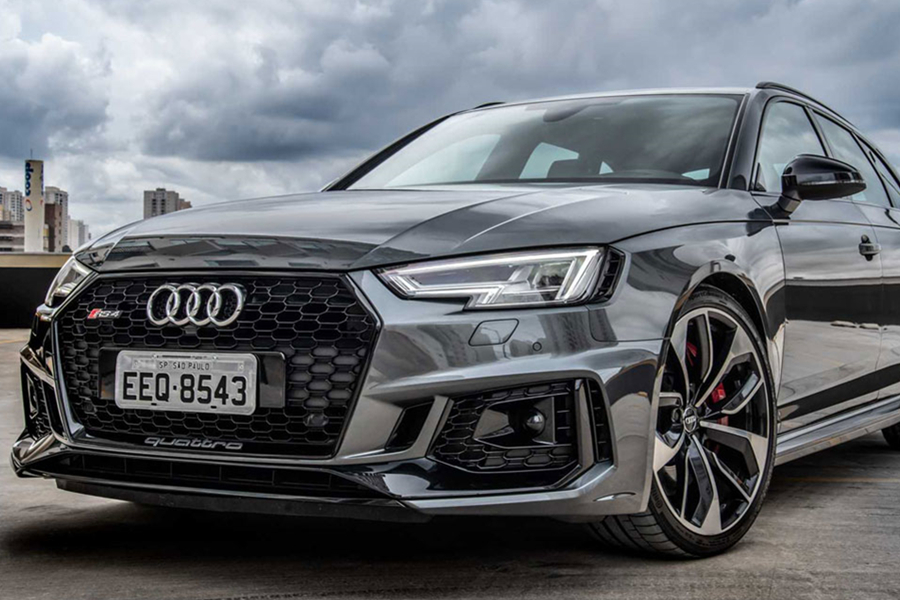 Interior:
The new Audi A4l virtual cockpit uses a fully digital instrument with a 12.3-inch HD display that offers powerful features and wonderful design. The system rich on-board information function and Audi's interactive multimedia system are displayed directly in the sight range of the driver line. There are both conventional and dynamic modes. The B&O sound system provides astounding vocal auditory experience, the active carbon filters purify every breath the driver takes and the matrix beam LED in front illuminates the road and future on the drive ahead.